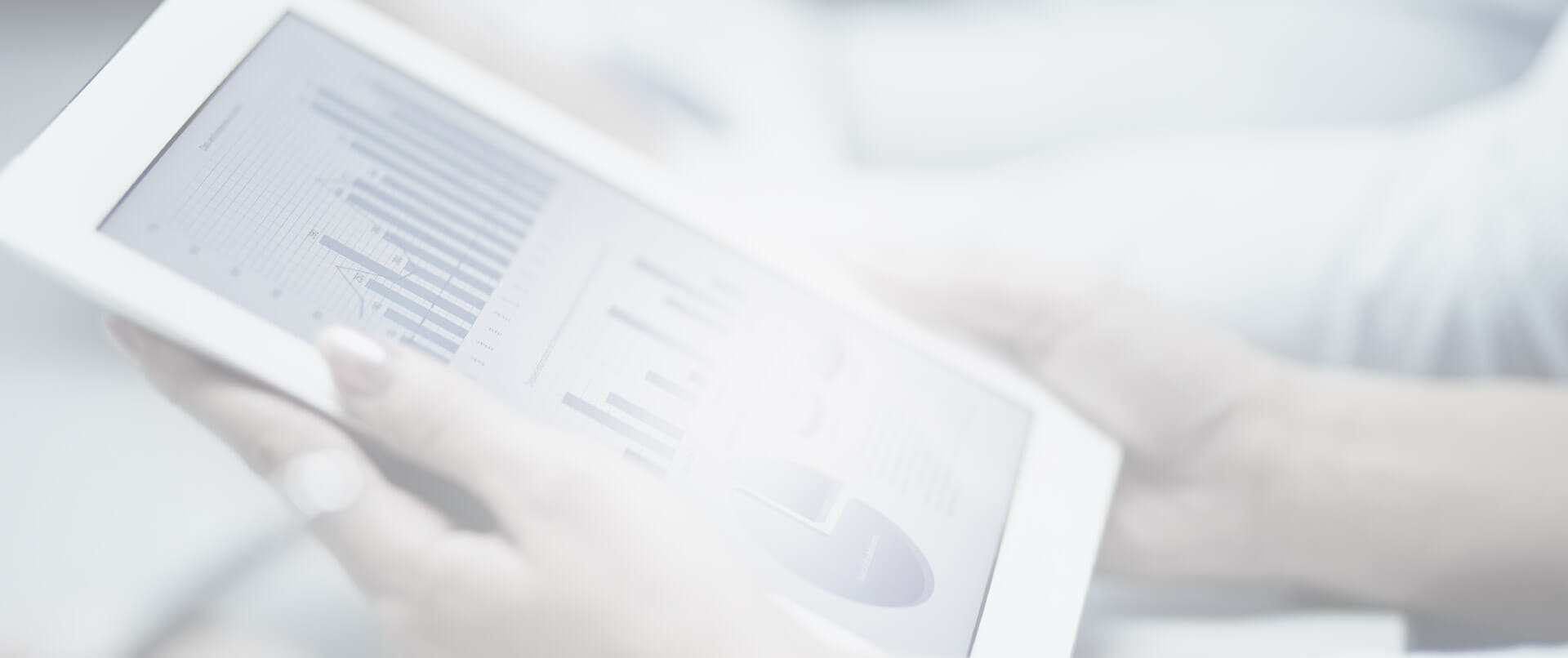 ---

Content Writing
We have content strategist that can write a copy for you that sells enormously.
---
Work with the best website designer & SEO experts in Lahore
We offer strategic website development services in Pakistan. Our expert website designer in Lahore will blend the perfect color, themes and images to craft a website that matches the taste of your target audience. We have a team of creative website developers in Lahore, Islamabad and Karachi who will cater to your website designing and development needs perfectly. Want to know how to improve your business digitally?
Fastest Response Time
Satisfied Clients
---
Our clients love our quick support and fastest services.
Web design for individuals and businesses.

This is what we do best. Taking your brand and transforming it into a unique online experience. Our professional approach gives you an unprecedented control over your own site. We are amongst the best web developers in Pakistan that offers a variety of custom web development services such as WordPress website designing, PHP framework, Drupal, Magento and Joomla websites.

That's not yet, we also develop a coordinated marketing approach for our clients to give them prominence to dominate the industry.

Why Choose a CMS for Web Development in Pakistan?

Content Management System is the application software that website designers and web developers in Pakistan use to manage the content on the website. It is used to publish, organize, edit and delete the content on sites according to their requirements. As its usage enable developers to develop websites without writing code, so mostly the international web developing companies use this web based solution for the content management. There are many web development companies in Pakistan that would suggest you to use a CMS instead of coding an html website. Since we are among the top web development companies in Karachi and Lahore so we offer the clients a hassle free solution for their web design needs.

Content management system is basically a software which is one of the most important software used by the web developers in Pakistan. It is also widely acceptable and used all around the world. Likewise, due to the increasing demands of CMS by the clients, now most of the work of web development in Pakistan has been done with WordPress. It has now become very common as you can see that majority of the websites online, will be based upon WordPress CMS. The high demand for WordPress, Magento and Joomla is because it offers ease for our web developers in Pakistan for posting, recording, rephrasing and editing the content. It also makes the web page designing easy for our web developers, so the website developers may use it mainly for the business websites, blog, e-commerce or shopping sites and news portal.

Offering Creative Web Designing in Pakistan

Our web developers in Pakistan offers creative web designing services that incorporates WordPress CMS, Joomla, Drupal and Magento which can give you a better control and increased search engine rankings with our search engine optimization strategies.

WordPress is also the most widely used CMS in the world with over 60% penetration. Our custom web development solutions will craft a site for you that would cater to your unique business needs for the future as well. We create custom CMS platforms for our clients who have a unique business needs. We offer specifically tailored web designing solutions in Pakistan for a complete web-based system. Some of the extraordinary benefits that our web development services in Pakistan offers includes comprehensive CMS implementation and support, dedicated project manager, speed optimized and responsive web solution using the best internet technology.

We also provides you a pixel perfect, SEO-friendly, cross-platform and standards-compliant solution so you can build your site comfortably. Brand AdvoKates' creative web designing in Pakistan has helped businesses to improve their leads and sales.

Professional Web Design Company in Pakistan

Our web based solutions are professional, reliable and search engine friendly. From requirements and design phase to development and deployment, our web design company in Pakistan follow strong and robust methodologies. Brand AdvoKates is committed to meet your dynamic and ever growing needs from requirements and planning to web design and website development. We excel in responsive web development in Pakistan. Our <i>web developers in Pakistan</i> are highly skilled to design beautiful WordPress websites and e-commerce solutions. Our website designers in Lahore also take care of the branding and your search engine optimization services. If you are in search of a web designing company in Karachi or Lahore, then do ask them about their expertise.

Work with the Top Website Designer in Lahore

We work with the top website designer in Lahore and hire leading web developers in Pakistan to develop professional websites so as to create customer engagement and lead generation for your business. Our website designers in Lahore creates strategically designed websites that are lucrative for promoting your business online. You can get our expert web services for strategic website development services in Lahore to expand your business digitally. You will get more leads and clients with our result-oriented web development services. Our cutting-edge and dynamic website design services are great for small and medium scale projects that have complex and bespoke requirements. You would require a bespoke digital marketing strategy if your target clients are not able to locate you easily! This is when our website designer in Lahore can help you to effectively market your business and website through our SEO and SEM services. We are operational all around the country. So, it doesn't matter if you are looking for a web design company in Karachi, Lahore or Islamabad, we can cater to your needs from our head office i.e our web design company in Lahore.

Our expert website designing services in Lahore, Islamabad and Karachi works in coordination with the marketing and content writing team to tailor a perfect marketing pitch for online visibility of your brand and company.

To stand out in an overcrowding online world is not a simple task. Our passionate and focused web development, website design team and also our highly skilled and top web developers in Pakistan offers beautifully crafted and results-driven solution for your business. It doesn't matter that how big your end goal is, at Brand AdvoKates every project undergoes a careful and robust research & analysis process to give a tailored user-experience (UX) design and extra-ordinary user interface (UI).

We create fully optimised websites for mobile, desktop, and tablet which means that your visitors can have a phenomenal experience across all responsive devices. Responsive websites are the latest trends that gives your users best experience no matter whatever the device they choose to view your website online.

Offering Beautiful WordPress Web Development Services in Pakistan

It is now a proven fact that WordPress is a cost effective website development solution that is being used for the development of dynamic and responsive websites. It gets frequent updates so the bugs are eliminated to ensure a seamless experience. It is one of the most easy way to develop and manage an e-commerce store or a dynamic website suggested by our web developers in Pakistan. WordPress is a budget friendly and the latest and one of the best and powerful content management system. It allows extensive customization and SEO friendly options, integrates social media networking features and enables you to download various plugins to help you for added functionalities to your site all at once. Our web developers in Lahore can create beautiful and aesthetically pleasing WordPress websites that can instantly grab the attention of your audience. Our WordPress web development services in Pakistan starts from just $250. We offer affordable web development price in Pakistan. From WordPress customization to maintenance and integration, our web developers in Pakistan and web design experts in Lahore provide you with all kinds of services including website migration and up-gradation.

Ecommerce Website Development In Pakistan

We also offer powerful & secure ecommerce website development in Pakistan for your digital business. The ecommerce website cost in Pakistan starts from $700. The aesthetically crafted online store can be a game changer for you. You can fully manage your store that also includes payment and stock control. Globally 7 out of 10 customers search online for a business prior to visiting a store. Our website designer in Lahore uses a strategic approach for web development in Pakistan. Our website designing services in Pakistan helps you to leave a lasting impression on your visitors. Our quality service for custom website designing in Lahore and web development in Pakistan helps you to get more conversions.

Our web developers in Pakistan work to establish an experience that will engage your visitors and generate traffic for your website. These website developers in Lahore, Karachi and Islamabad invest time and efforts in building strategic website development and designing. You can beat your competitors right away by hiring one of the expert website designing company in Lahore, Karachi or Islamabad as we are known as the top website development company in Pakistan.

Mobile-Friendly Web Design Company in Islamabad

Mobile devices now have overtaken the desktop computers as the dominant global internet platform. So why haven't you started creating responsive websites? Responsive website design has rapidly become an evolutionary step in web development and design and has greatly affected the design and technology. There is some reason that responsive design is becoming so popular nowadays. That is because responsive web designs encapsulate everything that is UX, from easy navigation, useful and facile design, adaptive resolution and orientation, to high speed loading. Our web design company in Islamabad has the expertise to make your website's every feature optimized for the search engines. Our mobile-friendly web design company in Islamabad has created tons of responsive websites that are ranking well in the search engines.

Implementation of responsive web design has many advantages over the previous design technologies. For instance, when the web developers in Pakistan design your responsive web pages, it lets your website perform better, saves time because you don't need to have whole new content for every channel you want to reach, it also saves money as the customer has to pay for the development of one website only, it helps your customers find information easily, anywhere and at any time.

What will be the ecommerce website cost in pakistan?

We that being said, we are now offering you an affordable website development solution from our professional and highly skilled web developers in Pakistan. This CMS or content management system for website development is a better management approach for an integrated web solution. You will see that it is an efficient way to make your website SEO friendly such as you can easily do the permalink fixes, make search engine friendly urls and there are other multiple and convenient options that can boost your SEO rankings. You can easily write or alter your meta description which will be properly formatted and designed in the best manner for your content presentation. Besides this, WordPress is the most SEO friendly CMS, which enables you to get more search engine organic traffic to your website.

Professional Website Designing in Lahore

We offer website designing in Lahore, Islamabad, Karachi and all over Pakistan. Our web design company in Pakistan hire the best resources to deliver premium quality work to the clients. Our web designer and web developer in Lahore, Pakistan creates engaging and aesthetically pleasing web designs. That is why we are known as the leading <i>web developers in Pakistan</i>. Our website designer in Lahore, Islamabad, Karachi and all over Pakistan create responsive websites that works on all devices. Responsive web development in Pakistan is a must to capture more clients online. If your website design is not mobile friendly then it means that you are missing enormous business opportunities. You can contact our web development company in Pakistan that is offering services in Lahore, Islamabad and around Pakistan to get optimum website designing services. Our website designer in Lahore offers services in Lahore, Karachi and Islamabad. They work for developing an optimized experience for your users just within your resources. You can contact us to get optimum website designing services that can help you to grow your business.

Quick Service Web Development Company in Lahore

Our web development company in Lahore will do all this in a short time so you can be relieved with the stress of designing a website. We also do revision of selected layouts, CSS customization, integration and configuration of different plugins, plugin installation as per need. Most of the time, it takes only 3 to 4 weeks to deliver the site without any compatibility issues. Our vision is to create professional, fast and effective websites to serve all our clients' needs and wants. There are many web development companies in Lahore that will promise you quick turnaround with zero results. Sometimes there are compatibility issues while other times the website doesn't look up to the standard. If you are someone who want to get quick turnaround or super fast project delivery then our web development company in Lahore is the best choice. To find out more about our services you can search for the affordable website designing company in Lahore. Our web developers in Pakistan would always be your optimum choice.

Looking for the Best Website Designing Company in Lahore

Our professional website designers in Lahore possess expertise in custom web development that will be in line with your marketing strategy. Your brand's message is communicated and delivered in a consistent manner at every touch point. We create a coordinated marketing plan to help you grow online.

Your search for the best website designing company in Lahore has just came to an end. We can take care of your all website designing and development needs. We have an extensive team of web developers, designers, content writers and video animators. That is why our expertise makes us one of the best website designing company in Lahore.

For WordPress websites, our web developers in Pakistan are also offering special WordPress blog design packages. The features includes the following, installation of WordPress, configuration of standard WordPress, basic WP theme installation, website design and development, sitemap submission and much more.

Responsive Web Development Services in Karachi

When someone is looking for responsive web development services in Karachi, it means that person knows where the future of internet is heading. To surf the web, the use of mobile devices is increasing rapidly, but unfortunately most of the websites are still not optimized for the mobile devices. Mobile devices are often constrained by their display size and have a different approach to how content is displayed on screen.

There is a large variety of different screen sizes across desktops, phones, tablets, TV and game consoles. It is important that your website design and development is adaptable to any screen size, as the screen sizes will always be changing, maybe today or in the future. But we care about the latest trends and that is why our web developers in Pakistan have the knowledge and expertise to design responsive web design and development.

<b>Highly Proficient Web Design Company in Karachi</b>

For responsive web design, you should consult the web design company in Karachi who has the ability to create mobile-responsive website that responds to the needs of its users and the devices they are using. Such web designs have layout that changes based on the size and capabilities of the device. For instance, on a mobile phone, users will see the content displayed in a single column view; the same content might be shown in two columns on a tablet. An expert web designing company in Karachi would be able to create customized responsive websites easily. Just like our web developers in Pakistan, who are trained and well-equipped to design custom websites and designs.

Affordable and Responsive Web Design and Development in Islamabad

But having a mobile responsive web design and development doesn't mean that you have to spend tons of money to achieve a mobile-friendly experience for your visitors. Our every web design and development in Islamabad is mobile responsive and also affordable for small and medium scale businesses. We also have website designer in Rawalpindi because we understand the budget constraints. That is why we hire web developers from all around Pakistan. Our web development company in Islamabad uses responsive web design to adjusts your web page such that it fits on all devices i.e. tablets, desktops, and phones.

This design technology entails using HTML and CSS to resize, shrink, enlarge, hide or move the content to make it look perfect on any screen size. With the use of smart CSS, flexible layouts and grids, and flat-out intuition, responsive web design responds to users' needs in every possible way. It is basically a UX design element that encircles a variety of different types of websites across many different industries.

Custom Software Development in Pakistan

Develop custom software solutions especially tailored to your requirements to enhance productivity and efficiency of your employees or clients. Our software engineers and premium web developers in Pakistan are equipped with software management skills that can make you the industry leaders. Being in the list of best software development companies in Pakistan, we take care of your every business need.

<b>Software House In Lahore</b>

We are a software house located in the heart of Lahore. You can find us amongst the best software houses in Johar Town Lahore. While searching for the software house websites in Lahore, you can find Brand AdvoKates easily. There are many software companies in Lahore that works with small and medium scale businesses. But our prime focus are those clients who are willing to invest in building their online portfolio. Even the best IT companies in Lahore would ask you to develop your brand to reap the benefits of online market.

<b>Software House In Karachi</b>

We also have a virtual top software house in Karachi. If your company is located near Shahrah-e-faisal, Gulshan-e-iqbal, Gulistan e Johar Karachi or DHA Karachi then we can get in touch to see the untapped opportunities for your business.

<b>Software Houses in Islamabad</b>

Are you looking for the best software houses in Islamabad? You can find our virtual software house in Islamabad near blue area. Our software house also work with clients in Islamabad and Rawalpindi. There are many software companies in islamabad among which we are known as one of the top software houses in Islamabad.
SEO is all about great results.

There is no point in having a beautifully crafted website that nobody looks at. You need to employ an online marketing strategy that works. We are a results-driven digital marketing agency in Pakistan. We build things out that others tell you can't be done and we're pretty good at it too.

Our SEO company in Dubai and Pakistan help you to get ranked on the first page of Google. In today's competitive market SEO is more important than ever.  It can help you to generate more revenue and sales online.
---
---
Best investment ever made for my business. Took over the content , layout and design of the website and turned it until a fantastic looking site that attracts business. A true champion in marketing and web design. Recommended for any customer wanting to take their business to the next level.

I hired them to work on a video project for my Facebook campaign. They were very responsive and completed the job in time.

We wanted a website makeover so we hired Brand AdvoKates for this job. Every aspect of our blog was taken into consideration and after that, our blog was given a makeover. Now it looks more vibrant and fresh. The audience loves the new blog design and finds it more interactive. We have also gained new followers. If you wanted a fresh crisp website design then these are the people to work with! 5 stars for the service and communication!

Hired them for copywriting services for our shopping platform. Got what I required. Excellent job was done. I highly recommend them for copywriting services.

I hired Brand AdvoKates for Website development. The work delivered was of good quality and I was happy with the web design. Above all the communication was excellent and fast. I will definitely consider working with them again in the future. Great job!
---
Ready to get started on your project?
So are we! Contact us and we'll be in touch with you asap.
SEND US A MAIL AT hello@brandadvokates.com OR
CALL NOW AT +92 321 114 4449